Helping passionate coaches get more clients, make more money and build the business of their dreams!
If you're a Coach who works with (or wants to work with) clients in person or online then keep reading...
How many more clients would you need to have the business you've always dreamed of? 3 clients? 10 clients? 20 clients? 50 clients?
I want to let you in on a quick little secret:
The FORMULA for getting 1 client is the exact same as for getting 100 clients: Whether you're trying to get one on one clients or you're trying to leverage your time and build an online program the system is the same.
And I'm here to show you how, in just a few months, you can build an automated, badass, lead generating, client attracting system that brings you highly qualified leads every single day who actually want to pay you FULL PRICE for what you do!
LOOK HERE.


The old school marketing TECHNIQUES that USed to work simply just don't work anymore!


let's get your entire back-end business built and optimized to bring you QUALIFIED leads that turn into amazing clients!
I always had a second (and third) job.
I never knew what to say when someone asked what I did. Was I a legitimate coach or a delivery driver?

 
When I did get a lead or a phone call off a craigslist ad or a random social media post, I'd find myself trying to justify my pricing to someone who didn't appreciate what I did. They just wanted a deal.
I was sick and tired of feeling stressed out.
I was sick and tired of seeing everyone else 'doing well'
I was sick and tired of lying to people that yup, things are good! (Insert fake smile)
I was sick and tired of feeling lost.
What I was missing was a System...
I racked up so much debt trying to figure it out that I was forced to sell my apartment that I spent 3 years saving to buy.
I know what it feels like to live in a truck (It's really not that bad)
I know what it's like to stress about 5 fucking dollars and have a budget for coffee (my favourite thing in the world by the way)
Thankfully, I'm a stubborn motherfucker who refuses to give up, and just when I was about to pull the trigger… I was introduced to some online marketing strategies that literally saved my life. I spent every spare second I could find studying, implementing and using the tools I was learning.
Yup, the first 6 months were frustrating, heartbreaking and full of failures… but…
6 months later i had my first $16,000 month

#winning!
so what's this all about!?
Let's build your ENTIRE back end of your business over the next few months by getting online! Start collecting leads, building relationships and acquiring clients through some brilliant online marketing strategies!
it's now more important than ever to have a
marketing strategy in place that predictably gets you leads.
Josko went from having about 5 clients to being jam packed and having to hire another trainer in 6 months! His marketing, messaging and content is now ON POINT and focused!
NICHE: Online Personal Trainer
Jess started from ZERO and in 5 months took her entire coaching business ONLINE and is crushing it! Also super proud of her finally getting comfortable on video – big win!!!
"It absolutely changed EVERYTHING! I now have a clear system that generates leads!" (aka Rosa the Badass).
NICHE: Online Health Coach / MLM
"You helped me tie up all the loose ends and I'm so impressed at the fluid system I have – I feel like I'm in control"
NICHE: Online Mediation / Conscious Breathing Coach
"This course, and I've said it before, is easily worth 2000 dollars. There's nothing I would change!"
NICHE: Online Sales Pro / Trainer / Coach
"The Formula (is the biggest thing I learned). You can't just put things out there, you need a Formula!"
NICHE: Personal Trainer / Primal Health Coach
"We paid almost 2 grand a month to have someone create our funnels… and now we can do it ourselves!"
NICHE: NeuroOptimnal NeuroFeedback Brain Trainer
"Having a group was amazing and having leader show me the next step was awesome!" Qelsey from Mainstream Meditation building an incredible online empire!
"The biggest thing I got was the direction that I needed…. just simplifying everything I needed to do"
I know what it's like to feel super motivated one day and then completely STUCK the next.
Included is the client attraction program where you'll find over 50 videos over 8 modules walking you through EVERYTHING you need to do to, step by step, to successfully market and build the Business of Your Dreams!




✔ Over 10 Hours of video content to help you get through everything (including the dreaded TECH stuff)



✔ Weekly private coaching calls to handle real time problems and steer you in the right direction!



✔ We'll handle all that 'scary tech stuff' together.



✔ You'll walk away with a lead generating system and a client CAPTURING funnel that gets you clients on autopilot!



✔ You'll finally have a SYSTEM in place that actually gets you clients instead of random marketing campaigns that DON'T WORK and waste your money.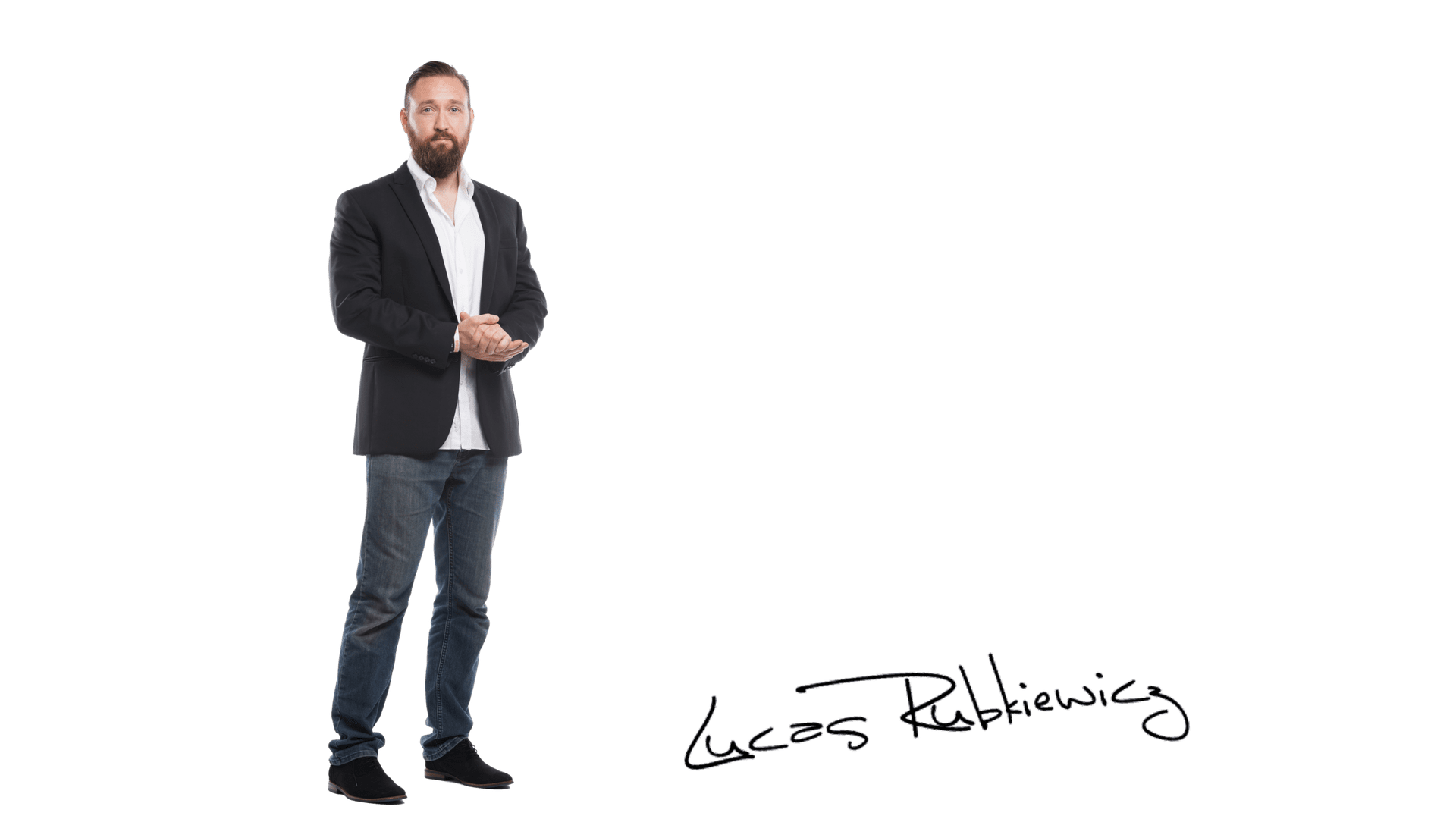 WELCOME TO MY WORLD.


A world where nothing is impossible.


A world where #passion is everything.


A world where we never give up, we chase our dreams and commit to being of service to others.


A world where you can wake up every single morning motivated and inspired to build your empire.


book your free discovery call and let's get you into a coaching package that fits your business (and budget) today!
GOT QUESTIONS? Email me, IG or FB me below!
Once you get access into the program and get a chance to look around we quickly book our first 60 minute coaching call. The first call is dedicated to getting your priorities straight and developing an action plan so we can see this through until the end. Book your DISCOVERY CALL HERE.
We need to get SUPER CLEAR and RAZOR FOCUSED on who it is we want to serve. Over 40 minutes of video, 3 worksheets and a few bonus exercises to help us get clear on exactly WHO it is we want to serve. This is the KEY to your success!
I'll be walking you through everything tech related. From the simple stuff like domains, WordPress installs, blog optimization and building your own website (and saving you 1000's of dollars) to email responder software, lead magnet software, email capture tricks and putting it all together!
Here's where we need to come up with what we actually sell (our offer). We need to get clear on WHAT it is we're selling, how we can add extra value (and charge more) and crafting a killer sales page that get's people saying I WANT IT around our offer. Don't worry, I'll walk you through it all step by step!
We'll be creating your first amazing free offer and taking it LIVE! You see it all the time… opt in here for this free course / video series / cheat sheet… and you see it everywhere because it WORKS. At the end of module 4 you'll have your own 'freebie' and you'll be ready to start attracting your dream clients into your business!
Now the fun begins! We'll go over everything, click by click, that you need to do to create an automated email sequence that warms up your potential clients and works them through your funnel! You'll get step by step instructions with examples on how to craft your emails so they get A) OPENED and B) CLICKED! 
So your funnel is complete is it? Now it's time to drive targeted, quality traffic and let the party get started! We'll dive into social media and video marketing plus explore facebook advertising to create our first ever ad campaign, covering everything from Ad Copy, Ad images, Ad targeting and Ad testing!
There's two options here (depending on what it is you're selling). You'll either take people straight to an order form and have them BUY right there, or you'll be booking a call and closing your clients on the phone. Either way, I'll show you a 3 step process so you can do it RIGHT!
The final module is all about testing EVERYTHING and making sure things are running smoothly. We'll spend time fixing any leaks plus optimizing our funnel (CTR's, CTA's and CPL's)  for better conversions after launching. And yup, again, it'll all be click by click!
BOOK YOUR FREE DISCOVERY CALL AND LET'S GET YOU INTO A COACHING PACKAGE THAT FITS YOUR BUSINESS (AND BUDGET)​
Get more clients. Help more people. Make a bigger impact... Oh, and fill your pockets while you're at it!
A FEW FINAL QUESTIONS...

What would it be worth to you if...
You could be 100% clear on what you're offering, the packages you're selling, the prices you charge and on the clients you want to work with?



You could, over the next few months, create a system that helped you get High Quality Clients and fill up your in-person appointments, online coaching programs or group coaching schedules?



You could learn and apply the Client Attraction Formula into every single offer you'll ever end up creating in the future? YES - This works for any kind of business that relies on leads and clients to run!



You could stop 'worrying' about where your next client is going to come from and instead focus on serving your new clients and changing their lives?



You could get a handle on this whole 'email marketing' thing, start growing your list and dominating your industry?



You could learn to leverage your time and create online programs / groups to ultimately create freedom AND help more people than you ever thought possible... ?




With his knowledge of online marketing and lead generating funnels Lucas has help myself and other trainers at the studio get traction. Great guy and has a ridiculous amount of online marketing knowledge.
Lucas pushes when he knows you can do more and doesn't stop until there's success. In life he has helped me rediscover the importance of being my own boss and prioritizing the steps to achieve "my story".
There are 100's of online business experts but the one quality that is hard to find is someone who genuinely cares about his clients. Lucas is, without a doubt, one of those few people and working with him over the course of the past few weeks has been a game changer not only for my business but for my personal development as well. My initial business model was nowhere close to where it should have been and with Lucas' expertise I couldn't be happier with the model we developed. Thank you for not only being a great mentor but an amazing friend.
"Before meeting Lucas I was putting hours into my online business with limited success. I was completely overwhelmed and paralyzed with overthinking and little action. I felt like I had all the various pieces and understood them yet I didn't know how to connect them to make them work. Lucas literally put all the pieces together for me. I can't even describe how exciting it was to finally have a clear plan that flowed and worked. Lucas is so passionate about what he does. It's so clear that for him coaching others to become successful is what drives him. My only regret is not having met Lucas sooner, it would have saved me years of anxiety and time. I seriously feel like the biggest weight has been lifted. "
I am no longer overwhelmed! Lucas took my broken system, or we could call it no system, and helped build me my own lead generating (fire breathing) machine! I trust that his marketing system could work for almost anyone with a business wanting to start an automated lead system to acquire clients. My advice: Stop playing small. Call him today!
Lucas exudes a joy for his work like no other; a truly passionate, patient and inspired man who puts 200% into everything he does to motivate and instil confidence in his clients. In the words of Lucas, Stay Strong!
BOOK YOUR FREE DISCOVERY CALL AND LET'S GET YOU INTO A COACHING PACKAGE THAT FITS YOUR BUSINESS (and budget)